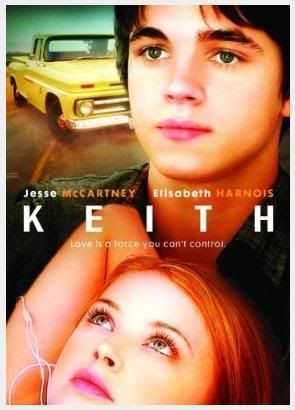 Synopsis fr IMDB::
Natalie has it all: yearbook editor, scholarship to college, star athlete, reigning social queen. Then Keith enters her life. Secretive and enigmatic, he slowly lures her from her comfort zone. The more Keith holds back, the more Natalie becomes intrigued with figuring him out. In her head, she's determined to keep him at arm's length, but in her heart she can't resist him. As Natalie's world slowly unravels, both their lives are changed forever in this powerful love story.
Jesse McCartney... he surprised me!!! Not bad not bad... his acting... especially the part where Natalie confess her feeling to Keith(His role in the movie). He was really good!! I can feel the tensions and emotions there!!!(Great Jobs Jesse!!!)
But overall the movie was kinda lack in creating the romantic feel... becos I didn't feel like crying when the movie ends! lolx (I was prepare to have a good let out... releasing some stress and tension thru watching a powerful sad movie!)
This movie kinda reminds me of
"I'm sorry, I love you"
(Kdrama)
OK... it's just a simple movie.. I can't say anymore without being a spoiler! lolx
My rating: 7.9/10
I planned to see
Atashinchi No Danshi
(Jdrama) tonight (it's a romance comedy that highly recommeded by xiaomei)