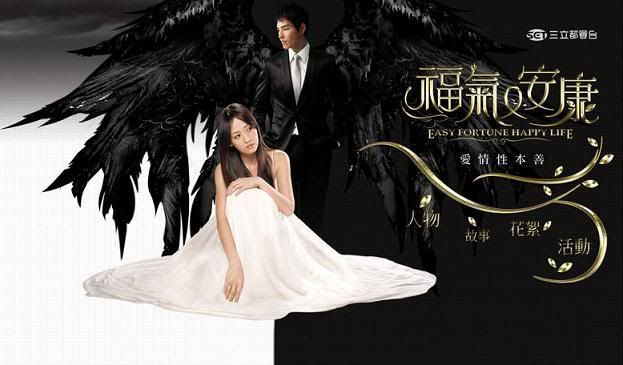 Title:
福氣又安康 (Fu Qi You An Kang)
Also known as: Easy Fortune Happy Life
Genre: Romance, comedy
Episodes: 17
Synopsis
Yan Da Feng is a rich, arrogant, hot tempered, bad boy who refuses to honor his grandfather's wish to marry an ordinary country girl, Xie Fu An, who is studying herbal remedies with her grandmother. To get out of the marriage, he sends a killer to get rid of her.
I finished this drama last month(I have been doing really slow on posting reviews.. I still have some movies to blog about! lolx)
Anyway this wasn't an intense drama.. it's really cute, a comedy(I would say).. the killing part not really that serious cos this accidently tie all the charaters in this drama together! The whole drama was surround by chinese herbs industry... so it's kinda refreshing. I don't really know what to say.. cos it really a very simple romance comedy... cheesy? Yes.. very! lolx ...
This was a fanmade mv.. the song wasn't in the OST! (But it suit the drama really well!)
My Rating: 8 /10