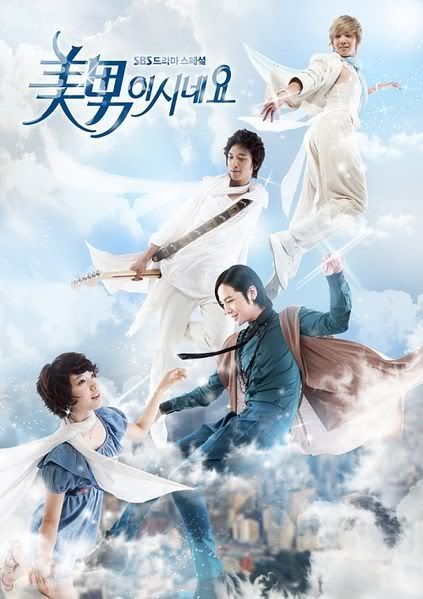 Synopsis From wiki::
The management company of the idol group A.N.JELL insisted on adding a new singer to the group as the lead vocal, Tae Kyung's voice was hurting. However,the new member, Mi Nam, had to go to the States to repair a botched eye job just before signing the contract. His agent came up with the idea of having his twin sister, Mi Nyu,to stand in for him and pretend that she was her brother. The two of them grew up in an orphanage and Mi Nyu, who was all set to become a nun, agreed to this charade as she didn't want to spoil her brother's chance of fame which would make it easier to look for their mother.
OMy... I'm so loving this drama!!! All the casts in this drama were so cute and not forgetting the wonderful OST!!!!
This was a really sweet and cute drama..
nothing too serious...
nobody dies...
no one was so poor that they have to sell their own organs...
nobody got serious illness like cancer! Heehee
It's about this girl Mi Nyu, who dressed up like her twin brother Mi Nam and get into this popular teen band
A.N. Jell
. So she have to try her best not to get discover until her brother come home. The whole drama was so comical! lolx
The fashion of this drama were really nice~ very unique... and also the funny hairstyles (I like I like!) And their house was really cute too!
As for the casts:
Jang Geun Suk
:: was so different(I means his role)... but I like it! Heehee
I love his older movies like "Do re mi fa so la ti do" and "Baby and Me"
Lee Hong Gi
:: Lead singer of FT Island(My fave korean band beside Bigband and CN Blue!)... he was so cute in the drama... now I can never see FT Island the way I used to see! Hahahah (More cuter now!)
Jung Yong Hwa
:: Lead Singer of CN Blue (One of my fave band too)
He's new... the band just launch late last year... and their song
I'm a loner
was a hit (I love that song so much ever since I first heard it at music bank- yes it's in my playlist!!! lolx) Great acting... he look abit different.. I prefer his ownself rather then the charater in the drama. Cos I like his proud proud look/feel when he's onstage! heehee
Park Shin Hye
:: Amazing.. I never really liked her in her past dramas's (Goong S and Tree of Heaven). She look so cute and chubby in
You're beautiful
! Likey (and my mum commented that she look cuter dressed up as a guy! HAhahaa)
The teaser was so cute!!!!
One of my fave song in the drama Well... all the songs in this drama were really GOOD!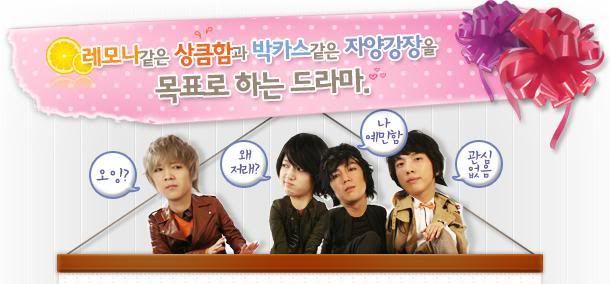 So cute >.<~ (Jang Geun Suk look so different, more cuter compare to his older movies!)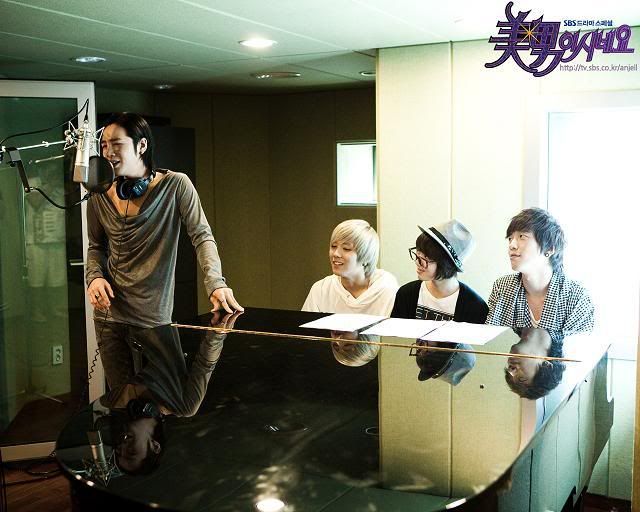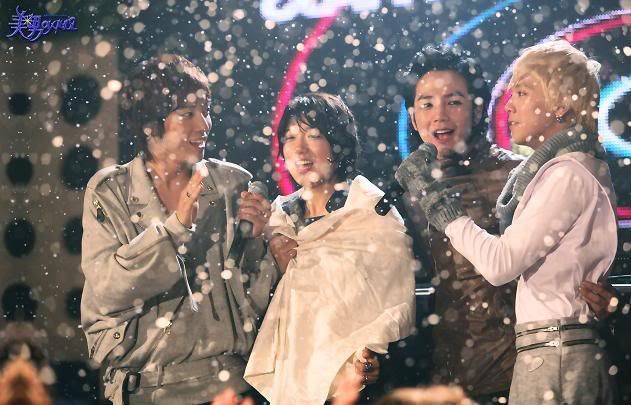 Lee Hong Gi and Park Shin Hye

Jung Yong Hwa and Lee Hong Gi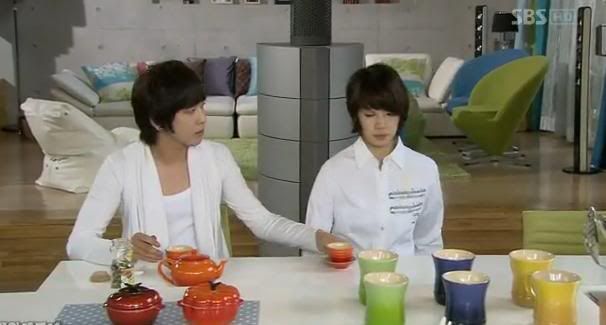 Jang Geun Suk

Lee Hong Gi

My Rating:: 9/10
Too short!! Should have more episodes!!! lolx
Here a cute Parody by 2pm!! Ahhahahaa