Went to see this movie in the afternoon(29 June 2009 Monday) with dad, aiyaa and xiaomei at Jurong Point.
After the movie went to Jurong East to meet mama for curry fish head dinner! Yummy~ before heading home.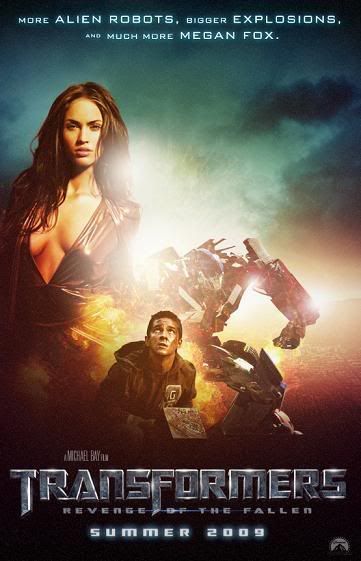 link link
OOh.. I LOVE IT!!
I see alot of bad reviews... but I don't care..
I LOVE IT!!!
It's really exciting, full on plots(not a dull moments) and funny!!!!!
I quite like the ending.. and I donno what the fuss of all those ppls saying the ending not good! To me it a good ending with the possibility of a 3rd movie... hahaha (Good cos I would want to keep seeing it...)
Xiaomei told me her friends say the movie move/speak too fast... I got no problems didn't miss anything except the "swine flu" dialog (which I think it was later edit in the vocal - cos from what I knew... swine flu haven't start spreading when they're making this movie! wahahahahhaa)
Anyway... I so wanna watch this movie again! hahahhaa... but I don't wanna waste money... have to get the DVD.. so that I can keep watching and rewatching again like what I did on the first movie (Yes.. I watched it 5 times and I think I'm going to watch it again.. it's been 2yrs since I touch the DVD! lolx)
If ask me to compare the first and this movie... I can't choose which one is better! I love Both so much!!!
Other non related news::: Rain and Megan Fox... what would happen if they really meet?!?!?! Wahahahahaa...


Next movie would be G.I. Joe: The Rise of Cobra
I have been waiting for this movie for a year already!! FINALLY!!!
And baba have been glue on the big screen when this trailer came up..
so will bring him to see when it on cinema ^__^
Channing Tatum(sexy)... 2 movie around the same time can you believe it!!
Fighting would be showing on 23rd July
G.I. Joe: The Rise of Cobra 6th August