I'm going to show y'all some of the makeup's looks my sister did on her bjds [
ball-jointed dolls
].
When purchasing bjd.. we can opt for faceup(with additional cost) or without. My sister normal get it without any faceup(cos she said it's fun to do own faceup and also to make her djb more unique.)
She's using waterbase paints, chalks and faux lashes.
And a normal bjg without faceup look like this(by the way, this is a male bjd with tan body tone).
Have to purchase wig, eyeballs and clothing to make a bjd look normal. else it would be VERY bare/naked.
And the 2 below are the only one (the bjd are in lillac tone -very unique) which already have a basic faceup.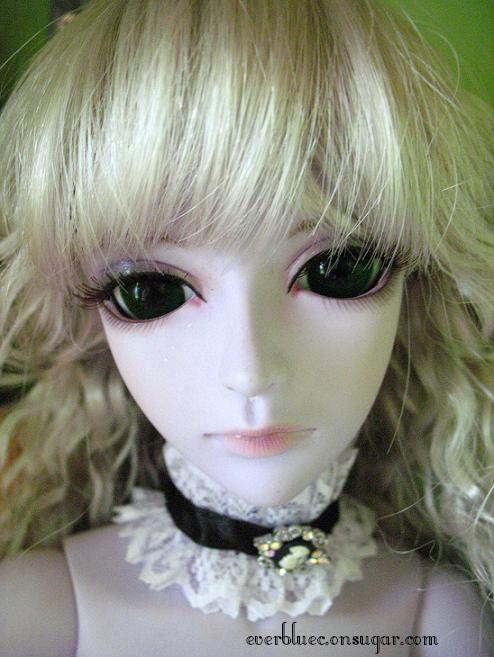 [Top- female][bottem - male]
She have alot of others different type of dolls.. some are pretty and most of them are creepy! lolx... if you like to see more, let me know... I'll try to sneak into her room and take some more pics...
By the way, my sister love ugly pretty dolls or creepy dolls (The living dead dolls)or figurines..
Example:: (Gollum from The Lord of the rings)