Don't mind the header... it's almost 4 in the morning and I can't think straight.
Last Saturday (5th March 2011). On the way to Orchard(...erm, still at the void deck of my block) and when I walked over to the only stack of stair that I will passby when heading towards the main road for bus/cab. I saw this....
If you knew me well.. I can't help myself .. I have to "meow" at the cat (I will do all kind of "meowing" to get kitty attention!)
Patience me, I took out my camera and snap the above pic before voicing my lovely sweet "meow~" (lolx) ...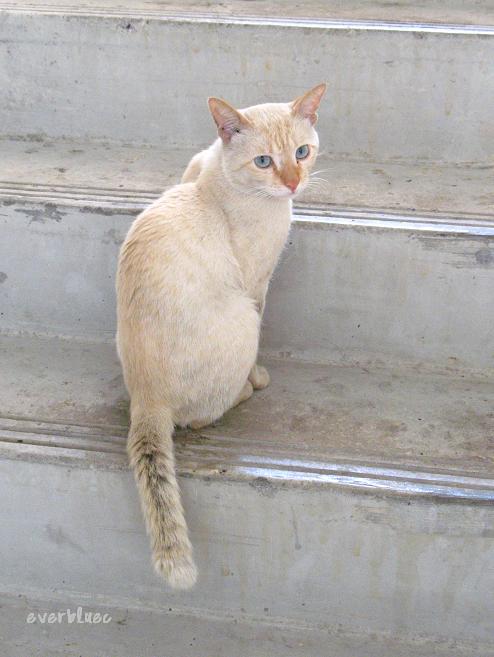 She turn around and stare at me for a few seconds before turning back to continue staring at the sky (She's acting emo)... so I "meow" again and this time.... I sound more fierce... and she... wahahhahaha...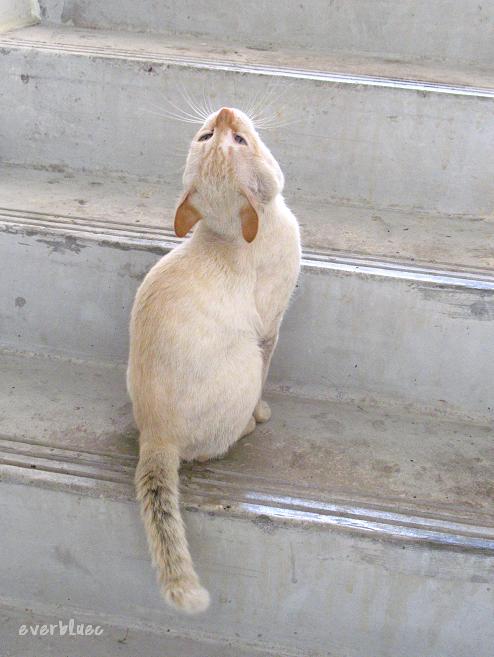 Well, She was annoyed by my constant "meowing" and off she go.....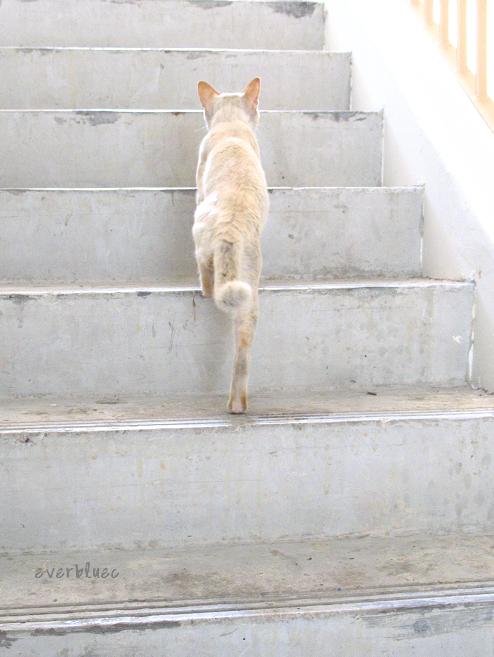 Ok, it's the end of the random entry.