I have been watching alot of romance comedy lately!!
My love for cheesy romance comedy before Teens movies...Kekekekeee
I watched The ugly Truth around wednesday(I think...) and it was all so cute!!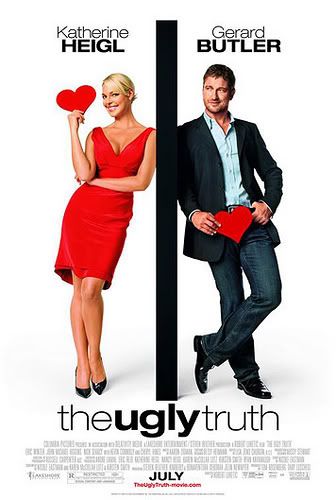 Synopsis:
A romantically challenged morning show producer is reluctantly embroiled in a series of outrageous tests by her chauvinistic correspondent to prove his theories on relationships and help her find love. His clever ploys, however, lead to an unexpected result.
[source]
A very romantic movie... the plot was very cute and simple... alot of goofy dialogues... it's a simple romance movie, nothing much to think about. So just sit back with some of your gfs with popcorns and enjoy.
I hate to review romance comedy, cos it doesn't have much depth to talk about in the first place.. and if I say too much, I spoiled the fun in seeing the "romance".
The story line was kinda predictable... the fun in this movie is how the chemistry and the acting skill between the actors and actresses.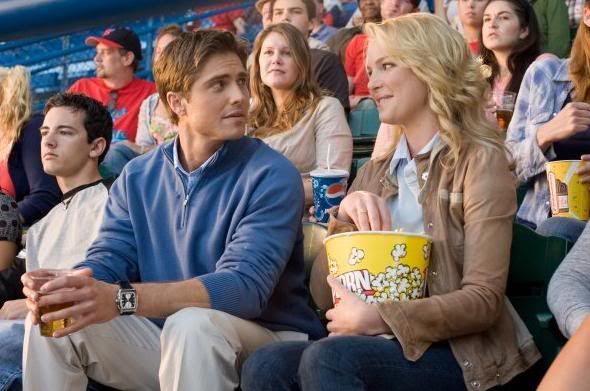 This is the most funniest part of the movie.... beside the ending!!!
Good laugh!!!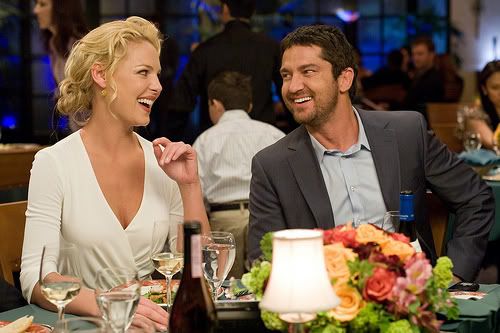 Romanctic dance~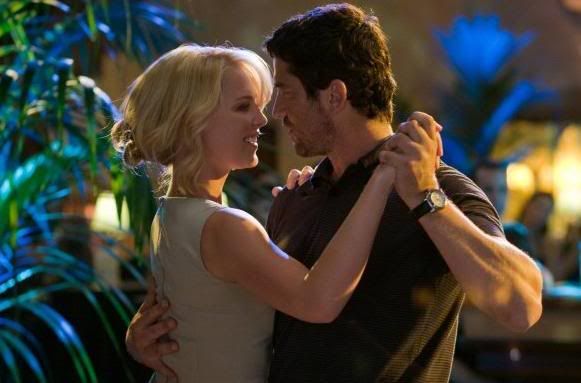 My Rating: 8.9/10