Last Friday, I was invited to the Mandarin Gallery to witness the
"Two Good To Be True"
Grand Draw in celebrating Mandarin Gallery's 1st anniversary!
This entry is more about the foods I had at
Jones The Grocer
.
Wagyu Beef Burger - the beef was abit dry, but it stil taste rich and sweet(meat sweet, not sugary sweet!) Not a fan of potato wedges.. but these taste yummy~ Not too dry, starchy or salty!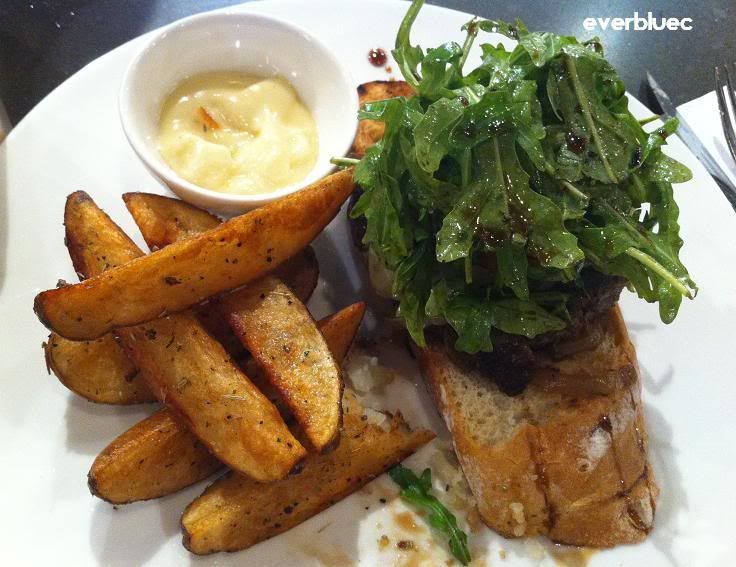 Apple Crumble : This is sweetness overload and I simply don't like it much!
I'm not a sweet tooth person, but I do love apple pie and apple turnover (Cakes also but only chocalate, coffee and tiramisu)
If you are a Apple Crumble fan.. you might like this, because the crust was pretty good!
Address:
333A Orchard Road,
#04-21/23
Mandarin Gallery, Singapore
Tel: +65 6836 6372
Read more about the event
here