Title:
海派甜心
(Hai Pai Tian Xin)
English title: Hi My Sweetheart
Genre: Romance, comedy
Episodes: 14 Broadcast network: CTS / GTV
Broadcast period: 2009-Nov-01 to 2010-Jan-31
Air time: Sunday 22:00 - 23:30
Opening theme song: Head Over Heels in Love (愛瘋頭) by Show Lo
Ending theme song: Rain Love (雨愛) by Rainie Yang
Synopsis
Xue Hai was a certifiable dork when he first arrived in Shanghai. After his schoolmate Bao Zhu saved him from bullying, she became his first love. Then, a misunderstanding caused them to lose contact when she moved back to Taiwan. He thought she dumped him. So he transformed himself from a dork to a hunk in order to seek revenge.

I love this scene... and the dance!! OMY so cute >.<~ Look at their expressions!!!!!
This drama bring back alot of my childhood memories of pink panther "Da lang Da lang da lang......"
hahahhaa
I e it!! A very entertaining drama... funny, cute and relaxing(And also very touching)! Great storylines, plots and the acting were cute too! I'm not a big fan of Alan Luo.. but I like his charater in this drama!!
I prefer the dorky mushroom head charater over the so called Hunky charater! lolx ^__^
This drama is about a super rich but innocent and dorky guy(Xue Hai) went schooling at Shanghai to get some freedom from his over protected sisters. And when he was there he use a fake name(Lin Da Lang) and he befriended the bad temper girl Baozhu and fall in love with her... but fate seperate them and after 3 yrs... A heart broken Da lang tranform himself to a hunky, handsome rich Xue Hai and become a playboy who don't believe in love. OK.. not going to reveal anymore.. it's fun to watch it!!! ^__^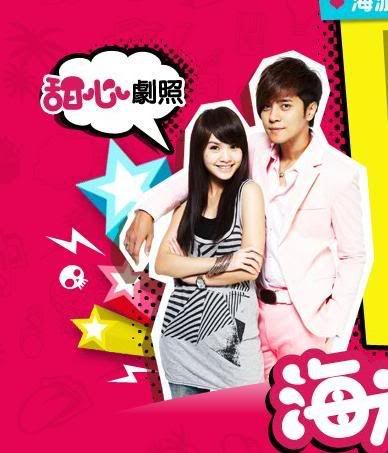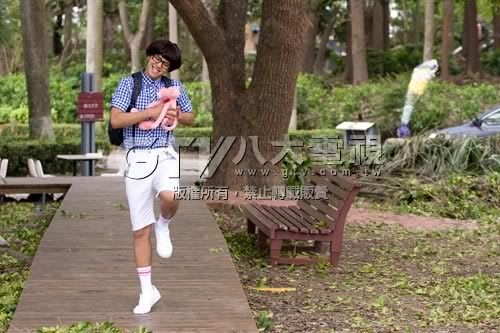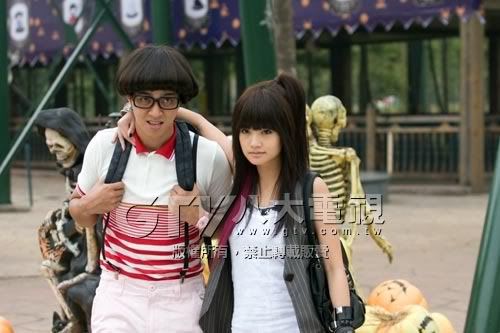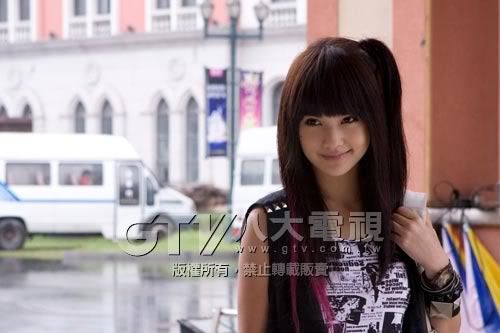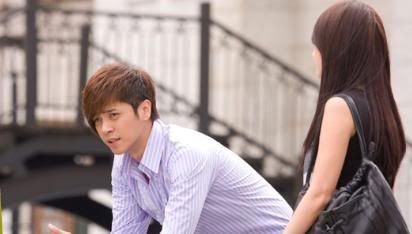 My rating:: 8.5/10
Part 2 (review on the OST)